World's Top 10 Cryptocurrency Web-sites
The biggest among specialized cryptocurrency web-sites belongs to www.coinmarketcap.com with 133.6 million visitors monthly! Data available includes: market capitalization of all cryptocurrencies, the number of coins in circulation for each of them, and current rates in USD.
BitCoinTalk.org is the largest cryptocurrency and ICO forum. The site with 35 million visitors, is a must read for both newbie and veteran crypto traders.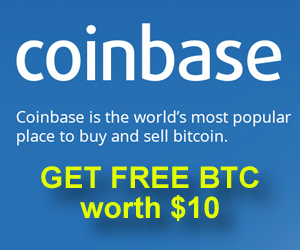 http://www.coindesk.com is the place for cryptocurrency news, analytics, educational materials and home of "Consensus" the annual blockchain technology summit. – 21.4 million monthly visitors.
Steemit.com is a blogging and social networking website based around the Steem blockchain database. There is a lot of information on cryptocurrencies, upcoming ICO reviews, and in depth discussion in the comments. The Steem blockchain produces STEEM and Steem Dollars which are a tradable cryptocurrency users obtain for posting, and commenting on interesting content. 19 million visitors per month.
www.cointelegraph.com delivers Bitcoin and Ether news, along with analytics and an ICO calendar – 10.78 million visitors monthly.
www.cryptocoinsnews.com – One of the better Bitcoin and major altcoins news sites. Includes analytics and tips on how to get free Bitcoins and how to earn money with Bitcoins — 9.7 million people of monthly audience.
www.bitcoinwisdom.com – Bitcoin and Litecoin difficulty charts and calculators, exchange rates — 8.52 million visitors every month.
www.bitinfocharts.com – One of the best sites for major cryptocurrencies rates, cryptocurrency statistics, and a huge amount of information in graphs — 5.9 million monthly audience.
www.coinwarz.com – cryptocurrency charts, mining calculators, online profitability calculators to determine the profitability of bitcoin mining in comparison with other cryptocurrencies — 4 million visitors every month.
Bitcoin Wiki (https://en.bitcoin.it/) — online encyclopedia of cryptocurrency terms, 1,139 pages, 3.9 million readers every month.
http://www.newsbtc.com – cryptocurrency news and analysis, educational information for all levels of experience, a list of crypto-currency brokers, cryptocurrency exchanges charts, and the list of the most popular ICOs – 2.6 million visitors monthly
Additional resources
Free Online Bitcoin, Litecoin, Dogecoin, Nexus, Ripple, Reddcoin, and DigiByte miner.
www.bitcoinmagazine.com tells the news and reveals bitcoin history, reminds of dark Internet, provides one with information for technical analysis, hosts a calendar of blockchain and bitcoin-events – 1.98 million visitors every month.
Coinbase.com is one of the worlds best and most trusted websites to buy Bitcoin, Litecoin, and Ehtereum